Tejas Gokhale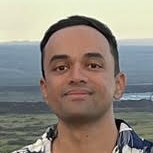 Incoming Assistant Professor
Computer Science
University of Maryland, Baltimore County
Quick Links
UMBC CSEE
Meyerhoff Scholars
Center for Women in Technology
Undergraduate Research Opportunities
UMBC Stats & Rankings
Teaching
Office Hours
I am a computer vision researcher working towards the design of robust and reliable systems that can understand the visual world. My research draws inspiration from principles of perception, communication, learning, and reasoning. The two focii of my lab are to address reliability from the perspective of machine learning and from the perspective of use-inspired and human-centered computing.
I received my Ph.D. from Arizona State University where I was advised by
Yezhou Yang
and
Chitta Baral
, M.S. from Carnegie Mellon University where I worked with
Aswin Sankaranarayanan
, and B.E. from Birla Institute of Technology and Science. During my graduate studies I worked with wonderful collaborators at Lawrence Livermore National Laboratory, Microsoft Research, and Snap Research.